Apex Series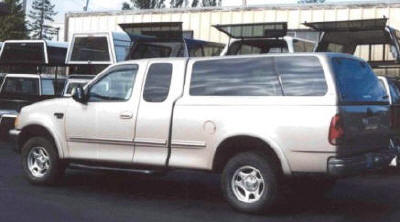 New "O.E.M." Styling Features!
Custom fit for a variety of vehicles
Ford - GM/Chev - Dodge - Toyota
---
Full vision side windows - with rear "tip out" portion and screens

Stylish O.E.M. All Glass Tailgate supported by gas props

Molded in rear brake light for extra security

Interior dome light for extra night vision

Honeycomb reinforced roof for maximum strength

heavy duty fiberglass shell and bottom flange construction

"du pont" basecoat automotive paint finish also available

Call for Pricing.